I'm back from my dream exhibition in New York!
2012.10.17 Wednesday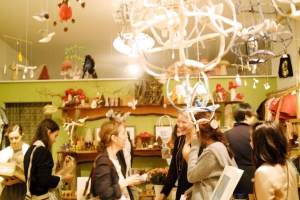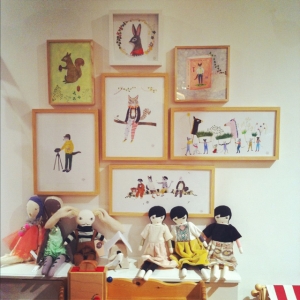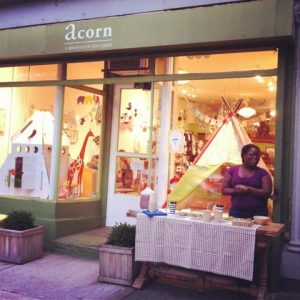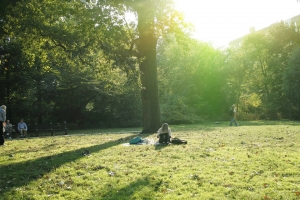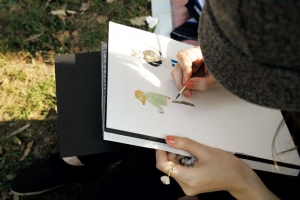 いってきました!夢のニューヨーク展示!!
9日間、朝から夜まで動き回りました。
素敵なお店や美味しい食べ物、展示をきっかけに出逢えた人々。
毎日が本当に刺激的でした。(日記描いておけば良かった)
展示では、NYで描いた作品を並べたかったので
セントラルパークで2日間描いてきました。
これが本当に気持ちよくて、素晴らしく開放的な気分で描くことができました。
展示レセプションでは、地元のアーティストさんや
可愛すぎるお子様連れのファミリーなど
素敵なみなさまにお目にかかれて本当に嬉しかったです!あの時間は宝物です。
最終日にhanakoが一足先に出国したので半日一人で町を散策していたら
いろいろこみ上げて来て涙をこらえるのが大変でした。
Acornチームのみなさんにも本当にお世話になりました、感謝で一杯です。
どうもありがとう!
現地でお世話になったスーさん・harukaちゃん、
そして旅の相棒Hanako!どうもありがとう!
I'm back from my dream exhibition in New York!

I was out and about from morning to evening all nine days.
There were fabulous stores and delicious food, and of course the people I met through the exhibition.
Every day was really exciting. (I should have kept a diary.)

Because I wanted to put out several pieces I made in NY, I spent two days painting in Central Park. This was really nice, and I got to draw in a great, open mood.

I was so happy to meet everyone at the exhibition reception, including local artists and families with very cute kids! I will treasure that experience.

In the end, hanako left the US a little bit ahead of me, so I spent half a day walking around the city by myself. I was overcome with feeling and I had to fight back tears.

I am so grateful to everyone from [[[Acorn]]] for helping me with the exhibition.
Thank you!
Also, Sue, who helped me in New York, haruka, and my travel buddy, Hanako! Thank you!